Discover B&B Moresco
it's like coming home
B & B Moresco is located in a strategic position just a few steps from the sea and from the elegant city center of Cattolica.
Discover the hotel
Breakfast
You'll fall in love with our breakfasts
If the good day is seen from the morning ....... At the B&B Moresco the morning starts with the scent of freshly baked cakes and brioche, of steaming coffee that inebriates every corner ... ..There's something for everyone ... From LIGHT and BIO to those who love to enjoy all kinds of specialties.
Our breakfasts
Bio corner
we are always ready to meet your every particular need
The B&B Moresco staff is always ready to satisfy even gluten-intolerant guests and health food lovers.
Our breakfasts
The 4-legged guests are always welcome 🐾
Here the paw
Whoever has a dog does not leave it at home. Here every hairy friend can meet Merlino 🐕, the real Manager of Moresco !!
Novelty 2019 new family veterinarian !!!
Our rooms
space is not lacking from us
The rooms of B&B Moresco are equipped with private bathroom, balcony, telephone, television, hairdryer, air conditioning or ventilated, safe and minibar.
Find out more
Offer June 2019
from 23 May to 30 June
June 2019 offer from May 23rd to June 30th
To start the best summer with us book by May 20!!
Economy Room € 25.00 per person with B&B service
The offer is valid for a minimum stay of 2 days
Book now
The Guestbook
What our guests say about us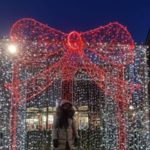 Grande famiglia! Immensa disponibilità, gentilezza, simpatia e cortesia....pazienza con i bimbi e colazione super!!!! Saluti anche a Merlino
Mattioli
Eccellente in disponibilità, pulizia, prima colazione e non ultima, la simpatia dell'intero staff
Giovanni Morelli
Una garanzia. È anni che alloggiamo in questo B&B. Ottima posizione a 2 passi dal centro il personale gentilissimo per non parlare delle buonissime colazioni con una vasta scelta. Le…
Alice
Ormai sono 5 anni che veniamo al Moresco e ogni anno non vediamo l'ora di tornare, proprietari gentilissimi e disponibilissimi, personale ottimo, pulizia super, le colazioni di Anna super, insomma…
Daniela

Se volete un soggiorno/weekend spensierato il Moresco e' assolutamente da scegliere per qualita' e gentilezza
Luca Rossi
Read all the reviews
Where we are
a stone's throw from the sea and the nightlife of Cattolica
By car: Highway A 14 exit Cattolica
By train: Cattolica station
By plane:
F. Fellini Rimini airport tel. 0541.373132 - 10 Km
Aereoporto L. Ridolfi Forlì tel. 0543.780525 – 65 Km
Aereoporto G. Marconi Bologna tel. 051.647961 – 130 Km
View on Google Map